VFFS machine for flour and milling products
on small-to-medium bags
Vertical packaging machine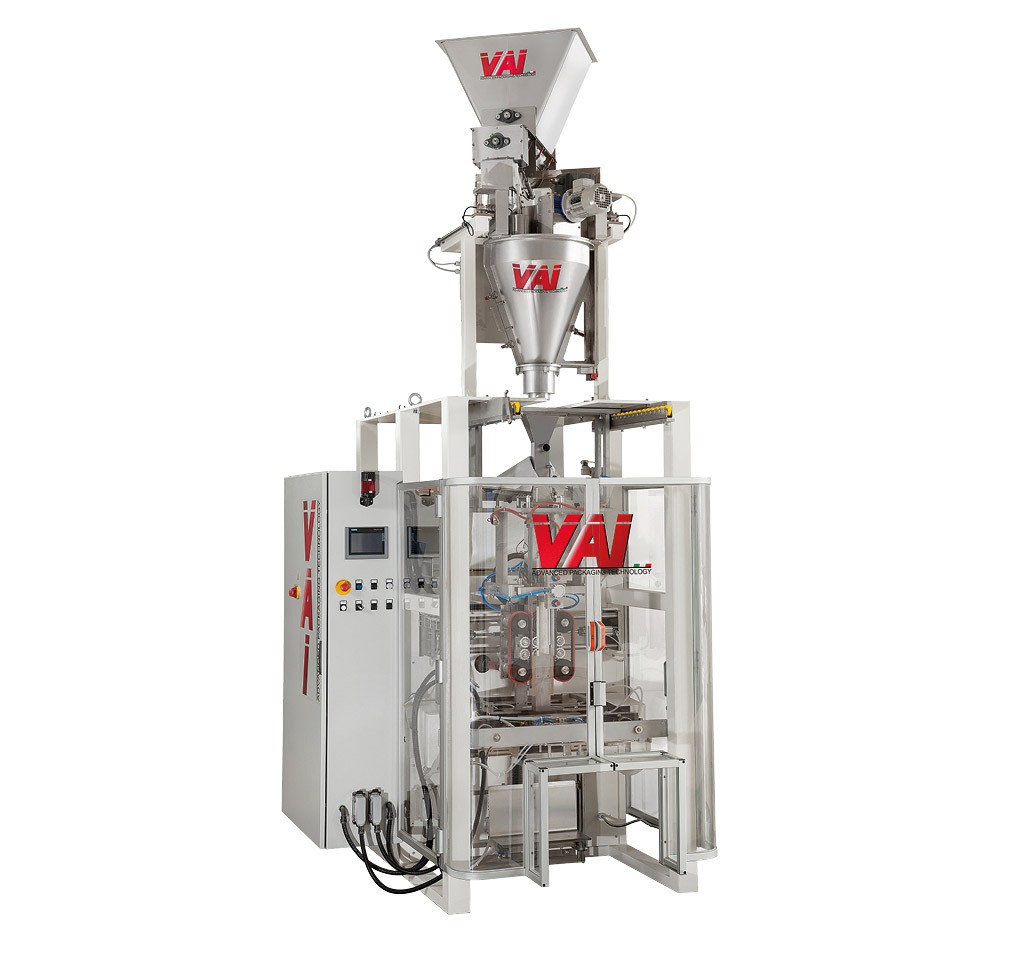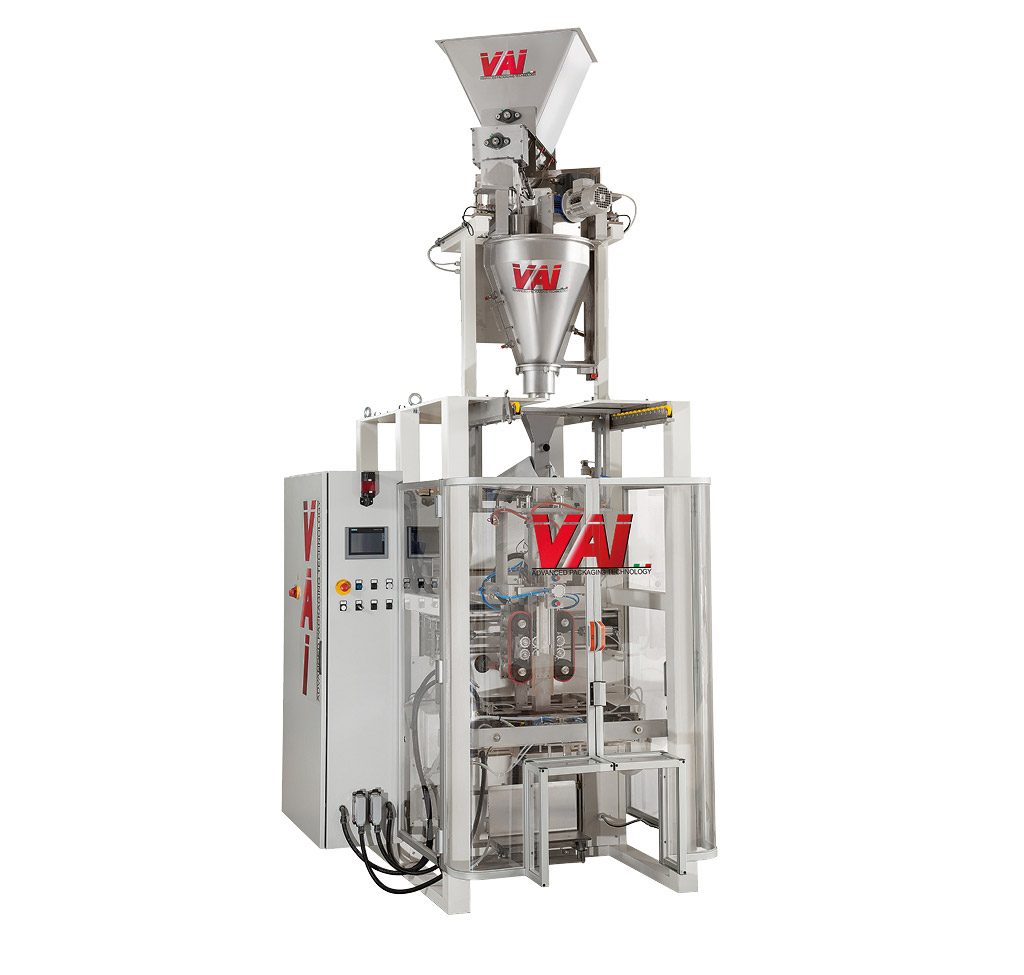 VFFS machine V5/10 + Volumetric doser DC
Packaging line with a VFFS (Vertical Form Fill Seal) and auger volumetric doser to produce bags for flour and other milling products with weights up to 5kg and up to 30 liters of volume. This configuration allow pack bags of small-to-medium dimension/weights, with a wide range of customization possibilities. For all of density-variable products, there is the possibility to add a gravimetric weighing system, which works alternatively to the dosing system. Solution equipped with the most suitable bag sealing technology, depending on the kind of film used (laminated, PE, etc.)
We can add several additional devices to obtain one or more of the following package configuration:
Pillow bags
Gusseted bags
Square bottom bags
4-corner seal (stabilo pack)
5 seals
Bags with handle
Film punch hole and/or bag squeezing units for air extraction
With inert gas insertion
With degassing devices
Thermal transfer printing
Label application on film
Semiautomatic format changeover
Solution suitable also for:
Icing sugar, cocoa powder, starch
Construction powder products (cement, plaster, sealants, premix, gypsum, etc.)
Zootechnic powder products
Micronized chemical products
Fertilizers
Powder coatings
Powder feed additives
Any questions or are you ready for a quote? Don't hesitate to contact us!