HARDWARE AND FASTENERS
Bagging machine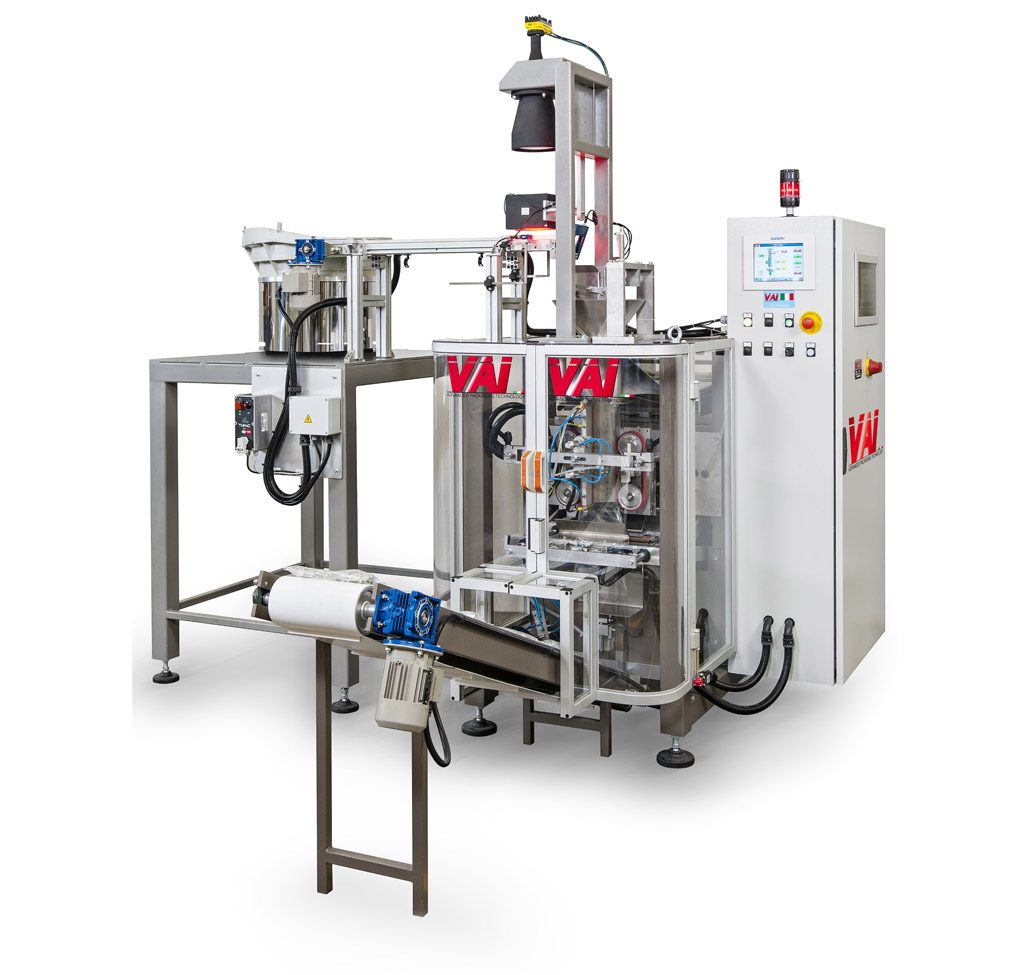 VFFS machine VN87 + Pieces detection system
Packaging line with a VFFS (Vertical Form Fill Seal) and counting pieces detection system to produce small bags of hardware items. The system is capable to check the product quality and conformance of each item before being packed and, if necessary reject it automatically. A dedicated and customized product infeed is supplied and managed directly on the VFFS machine HMI. Each feeding system is selected upon product characteristics analysis (e.g. feeding hopper, vibrating snail conveyor, etc.). If no outbound machines are present, the line can be equipped with a temporary product collection buffer through a motorized turning table. Whenever there are more inbound lines with highly different product characteristics, the system can be modified by adding a dedicated product infeed. We can add several additional devices to obtain one or more of the following package configurations:
Pillow bags
Gusseted bags
Film punch hole and/or bag squeezing units for air extraction
Thermal transfer printing
Solution suitable for:
Mechanical hardware
Fasteners
Connectors
Mounting kit
Any questions or are you ready for a quote? Don't hesitate to contact us!