Used / Refurbished / Rebuilt Equipment
Field Service Diagnostics and Repair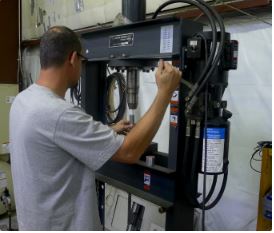 Our experienced service department can assist with on-site help for trouble-shooting and repair of most post-press equipment, including for GammTech, Gammerler, and other OEM stackers, trimmers, log stackers and palletizers.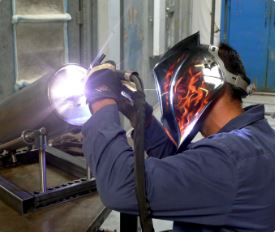 Our extensive on-hand parts inventory, coupled with our ability to manufacture a wide variety of both commonly required and "hard to find" parts, make GammerlerTech Corporation your best North American single source supplier for virtually all your GammerlerTech and Gammerler parts needs.
Installation Commissioning and Training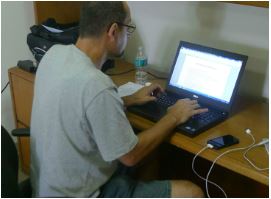 GammerlerTech provides a full complement of installation and training service, for new and rebuilt GammerlerTech machinery, as well as other OEM equipment. 
Refurbishing and Rebuilding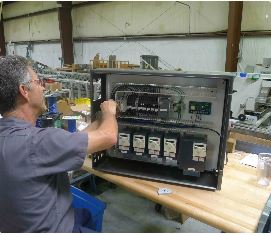 Whether in our Tampa, FL factory or on your floor, GammerlerTech offers comprehensive refurbishing and rebuilding service for used Gammerler stackers, trimmers and other commonly used post press equipment.  Please call or write to schedule a visit from one of our technicians.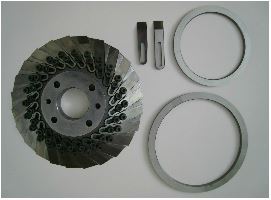 Complete knife repair, replacement and grinding service for all GammTech and Gammerler segmented knives, as well as any other OEM rotary trimmer knives that need fast and inexpensive sharpening.
De-installation and Re-installation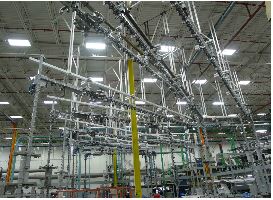 GammerlerTech has expertise and experience in teardown and re-installation of stacker, conveyor and palletizing systems.  Re-purposing even complex post press systems is easy and affordable when you choose the GammerlerTech team.