Snacks & Biscuits
Vertical packaging machine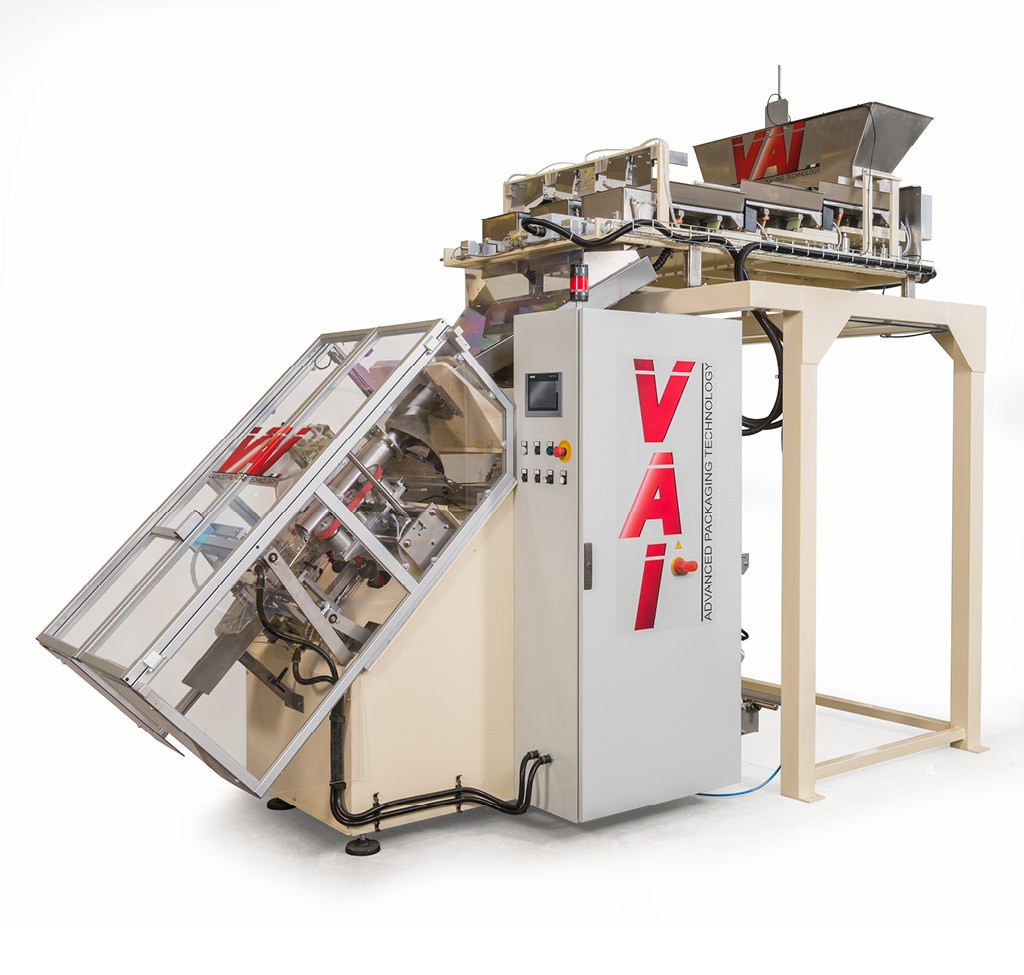 VFFS machine MB + Alpha 1 weighing unit
Packaging line with an inclined VFFS (Vertical Form Fill Seal) and vibrating linear feeder weighing unit to produce bags of small granular products with weights up to 3kg and volume up to 5 liters. Whenever the product integrity is essential during the packaging process, this kind of solution lets you pack, while fully automatic, all the products that requires extra care during the handling process. The weighers are customized to obtain the target capacity and accuracy.
We can add several additional devices to obtain one or more of the following package configuration:
Pillow bags
Gusseted bags
Square bottom bags
4-corner seal (stabilo pack)
Film punch hole and/or bag squeezing units for air extraction
Thermal transfer printing
Suitable for:
Snacks
Biscuits
Fragile products
Any questions or are you ready for a quote? Don't hesitate to contact us!