Dried fruit and legumes
on medium-to-large bags
VFFS machine V5/10 Special + Alpha 3 weighing unit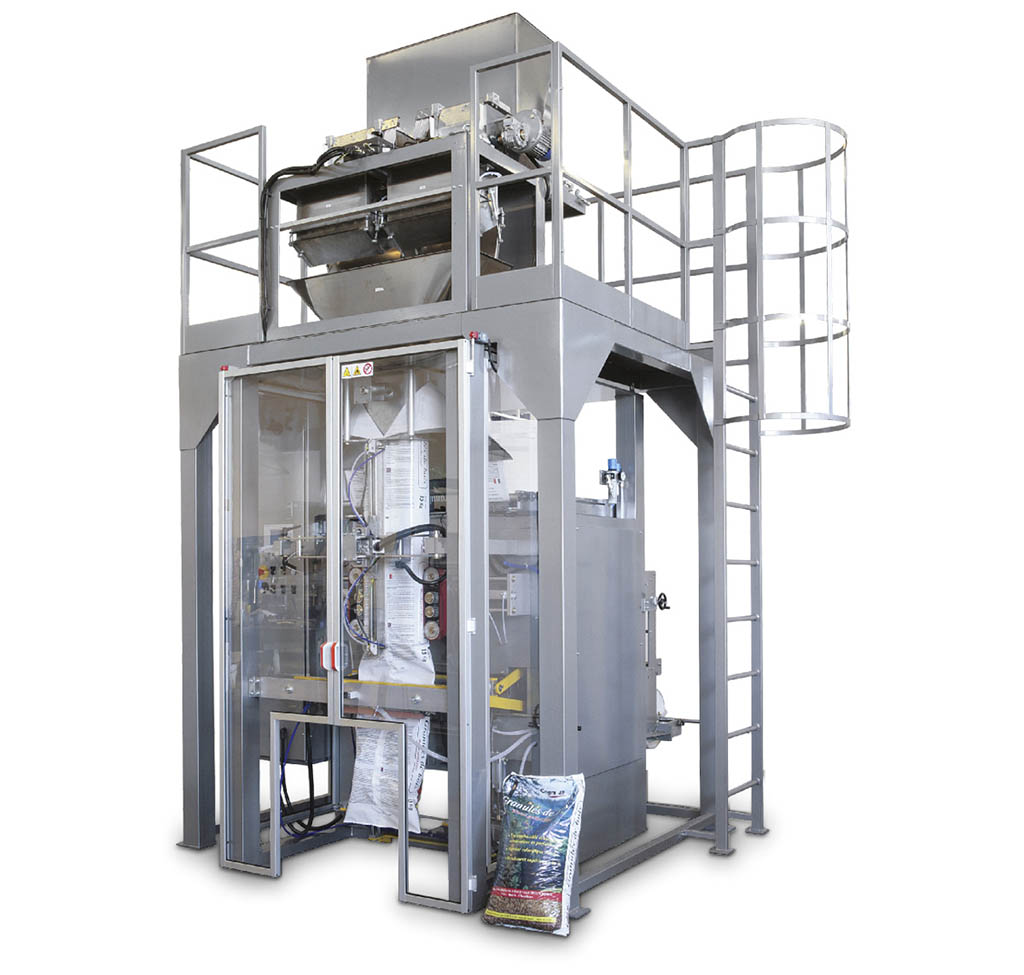 VFFS machine V5/10 Special + Alpha 3 weighing unit
Packaging line with a VFFS (Vertical Form Fill Seal) and belt weighing unit (with vibrating linear feeder if needed) to produce bags of dried fruit and legumes with weights up to 20kg and volume up to 50 liters. This solution can be adapted to reach the required capacity by adding a second or third weighing system or by pairing different dosing/weighing system together to increase the kind of products to be packed. Solution equipped with the most suitable bag sealing technology, depending on the kind of film used (laminated, PE, etc.)
We can add several additional devices to obtain one or more of the following package configuration:
Pillow bags
Gusseted bags
Square bottom bags
4-corner seal (stabilo pack)
5 seals
Bags with handle
Film punch hole and/or bag squeezing units for air extraction
Thermal transfer printing
Semiautomatic format changeover
Solution suitable for:
Pellet products (wood pellet, resin, manure, etc.)
Olive kernel
Short pasta
Rice and puffed products
Cereals
Powder detergents
Pet food
Cat litter
Sand, gravel, stones
Any questions or are you ready for a quote? Don't hesitate to contact us!